Transcribed by Frode Fjellheim
The tonality gradually raises during the performance by about one whole note. So the modulations notated here are not as sudden as they appear in the sheet music.
The transcription is a work in progress, and lacks for example an analysis of the lyrics. Most of the text in a yoik like this is syllables without a linguistic meaning.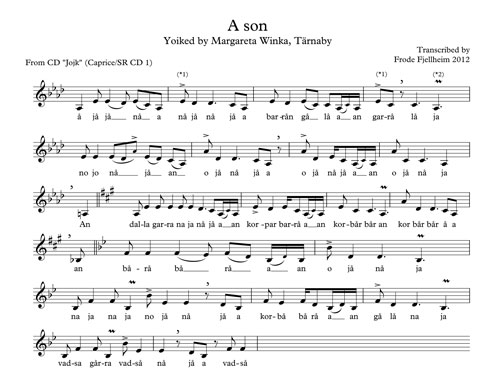 From CD; "Jojk" (Caprice/SR)
Margareta Winka; A Son