Marja Mortensson
Marja Mortensson web page: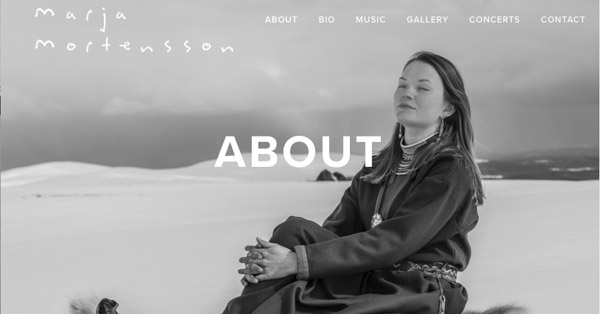 Marja Mortensson Facebook page:

Facebook Posts
Last week, we had a fantastic trip to the US and played two concerts, one at Joe's Pub at The Public in New York City, and one at the Hill Centre in Washington DC. Thank you so much for inviting us Isabel Soffer, and to the venues that welcomed us. NEW YORK MUSIC DAILY wrote a concert review from Joe's Pub at The Public last week 🙂
Daniel Herskedal, Jakop Janssønn

Photos: Fredericka Foster
Thank you Sámediggi - Sametinget, Music Norway and Fond For Utøvende Kunstnere, who made it possible to travel abroad! ... See MoreSee Less
Marja, I really hope you had fun. I live close to DC. Next time you are in America let me know. I would love to show you around.
Load more