The program is produced in collaboration with Rikskonsertene, and they say this among other things about the production:
Hildegunn and Frode make completely new music from old instruments and traditions. First and foremost, they are based on their own cultural background, but are also happy to draw inspiration from other parts of the world.
Maybe you get to experience the world's oldest musical instrument, maybe you learn to yoik, and what exactly is a "lur"?
You get elements of world music, jazz and electronics. A very exciting duo with a meditative, suggestive, beautiful and raw soundscape.
Download konsertinformasjon for skoler her. We usually carry all technical equipment with us. If it is a question of events that require local equipment, technical information can be found further down on this page.
The production was in April 2012 awarded The best production within "The Cultural Schoolbag" in Nord-Trøndelag.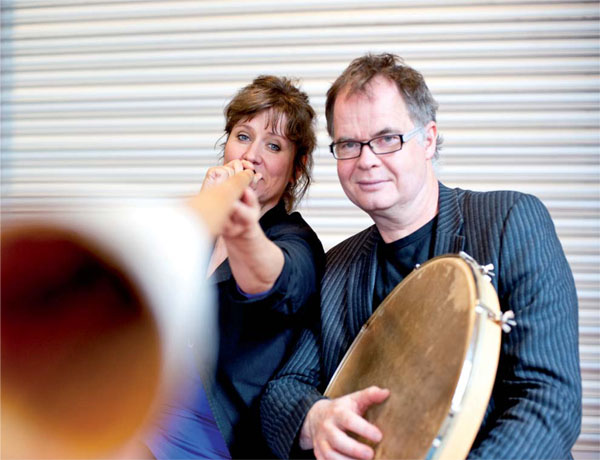 Konsertinfo for skoler: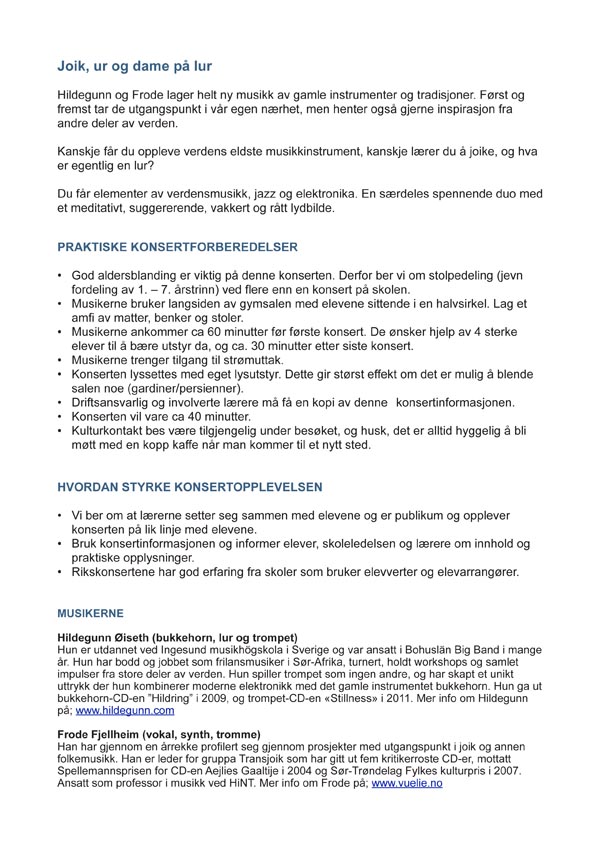 Teknisk info for arrangører - dersom vi ikke har med eget utstyr;