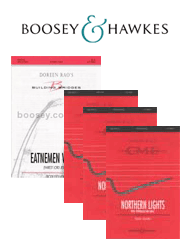 Boosey and Hawkes in New York / London has released a number of choral compositions by Frode Fjellheim.
The titles below can be purchased directly from www.boosey.com.
All compositions are inspired by the Sámi tradition "yoik" (joik), but they require no special knowledge about Sámi language or Sámi musical tradition to be performed.