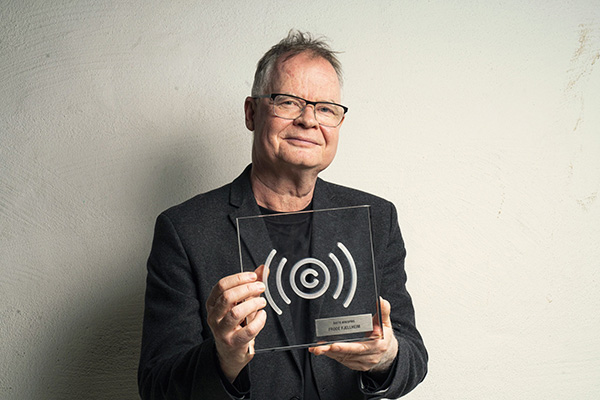 Foto: Leikny Havik Skjærseth
This year's prestigious award goes to Frode Fjellheim, who has been a key player in the dissemination and revitalization of the Sámi cultural heritage through his own work as a composer, and in close collaboration with Sámi artists - also from the South Sámi and Ume Sámi music field.
In 2013, the whole world was exposed to the Sami musical tradition in Disney's film universe Frozen. Fjellheim contributed magical soundscapes to the movie. His unique music, inspired by Sami music and joik, has contributed to increased attention and awareness of Sami music and culture, the jury, which consists of the Music Publishers' Board, writes in its justification. kultur, skriver juryen, som består av Musikkforleggernes styre, i sin begrunnelse.
Fjellheim is known as a composer, musician, producer and music publisher, and has had a career characterized by a high level of activity and diverse musical directions since the 1980s. Fjellheim was born in 1959 in Mosjøen, grew up in Karasjok and now lives in Trondheim. Throughout his career he has moved freely between genres such as jazz, rock, classical, world music and electronica. He has also been a very active composer and musician for theater stages, written numerous commissioned works, as well as music for TV, documentaries, short films and art exhibitions.