Transjoik og Sher Miandad Khan.
Skolekonserter i Oslo, Akershus og Østfold 28. januar - 8. februar.
The critically acclaimed collaboration between Transjoik and Sher Miandad Khan has been lifted to a fantastic magnificent production under the auspices of Rikskonsertene. With a spectacular lighting design by Jan Martin Vågen and a hefty sound production by David Solheim, this will be a rare musical experience! If you are not so lucky that you belong to the secondary schools that are invited, you should definitely try to sneak in!
Se turneplanene her: Østfold, Oslo, Akershus
Om Transjoik:
Transjoik lager musikk som er opphissende, vital og kraftfull! Sang, strupejoik, bønnerop, rap eller resitasjon? Transjoik er fire musikere som bruker stemmen på en måte du aldri har hørt maken til. Med utgangspunkt i gamle joikeopptak på voksrull, bygger gruppen opp en moderne, men samtidig tidløs, suggestiv stemning.
Konserten er et møte mellom Transjoiks elektroniske verdensmusikk og den pakistanske qawwali-sangeren Sher Miandad Khan. Han bærer arven etter Nusrat Fateh Ali Khan videre på sin egen måte, og regnes som en av de største sangerne innen denne tradisjonen i sitt hjemland.
Blant journalister og publikum har Transjoik blitt omtalt som et av de mest spennende prosjektene i verden, der egen folkemusikk møter nye urbane uttrykk.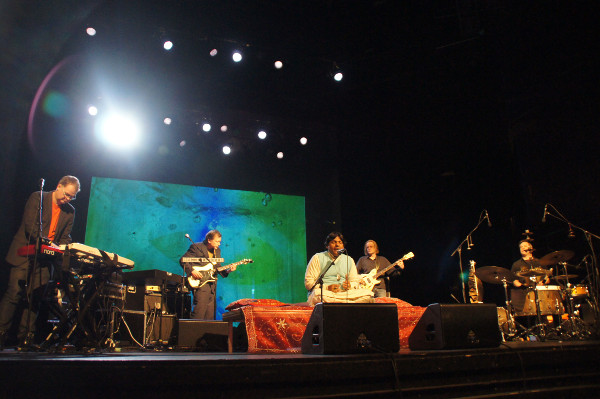 Transjoik:
Frode Fjellheim (kb/voc)
Nils-Olav Johansen (git/voc)
Sher Miandad Khan (voc)
Mattis Kleppen (bass)
Snorre Bjerck (perc)
Oppdatert: Bilder fra Moss Kirke 2013